Why Not Tonight, Honey?


Merlene Michael

Contrary to popular belief, men don't always initiate sex. In fact, sex therapists report that today millions of women complain of their partners' lack of sexual interest and desire. Here's what to do when he has a headache.

Everyone has a sex drive. Most people don't think about it too much because their libido is just part of who they are. But if your man just wants to sleep every time you initiate sex, you might be heading for a sexual dry spell.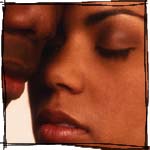 Believe it or not, men's libido goes through cycles; ebbing and flowing over the years, depending on a number of variables. And while men do seem to have the lion's share of sexual drive and desire, they do not have higher sex drives than all women. There are millions of highly sexed women in the world. In fact, while therapists once believed that a low sex drive or inhibited sexual desire (ISD) was far more common among women, research today suggests it's probably equally common in both sexes.
Trouble down below
ISD is the most frequent of all sexual dysfunction, accounting for at least half of all admissions to sex therapy clinics. Up to 48 percent of men in the United States have inhibited sexual desire to some extent and there are many reasons for a man's lack of sexual desire. "Any major change - the birth of a child, the death of a loved one or a serious illness - has the potential to cause some type of sexual impairment," says C. Steven Manley, Ph.D., staff psychologist at The Male Health Centre in Dallas (Total Health for Men, p.304).
Moreover, problems with the penis can't be divorced from psychological problems, reveals Jay Hollander, M.D., associate director of Beaumont Centre for Male Sexual Function at William Beaumont Hospital in Royal Oak, Michigan (Total Health for Men, p.304). Stress at work, stress with the children or even not being stimulated the way he used to be can trigger a lack of sexual desire, reveals Dr Hollander. This means even if the problem isn't in his head, your man may still have trouble down below.
Getting physical
And then there are physical factors: certain prescription drugs, disease, even low testosterone levels can shoot down a man's libido quicker than an overzealous army recruit.
Chronic stress. Stress can be a major factor in a sagging libido. Whether the causes are in-law problems, money pressure or work issues, these all add up to a chronic stress level that prevents a man from switching off and relaxing, sexually or in any other way. Other commonly overlooked factors include insomnia or inadequate amounts of sleep, resulting in fatigue.

Self-prescribed stress reducers such as drugs or alcohol may backfire by increasing depression and further causing him to switch off sexually. So, too, will prescription medications like tranquillisers or anti-hypersensitive drugs.

An interesting fact that noted psychologist and sex therapist Janet Wolfe brings up in her book, What to Do When He Has a Headache, is that while women see sex as a stress reducer, a means of connection and source of joy, many men view sex as still one more stressor, one more area in which they have to "perform." One well-known male sexuality expert reports that as many as 30-50 percent of men he encountered frequently felt sex was a burden - especially in today's society where men are now supposed to give women orgasms.
Boredom. People who have lived together for some time often don't find sex or life in general as spontaneous as in the earliest days of their relationship. In the absence of such "excitement" a man may wrongly conclude that he's no longer "attracted" to you and there's no point in "forcing" himself.
Lack of time. From sick kids to business dinners and the gym, sex is often one of the first things to be sacrificed. A major factor in sex getting squeezed out of busy lives is the simple failure to schedule it. "We schedule workouts, interviews, kids' dance lessons, and dental appointments," says Wolfe. "If we don't set aside the time for intimate connecting it may simply not happen, even in couples with active sex drives." Also, many times when a couple stops having sex, it is hard to get back to it.

Marital conflict and anger. The most common cause of ISD seems to be relationship problems. Your man's feelings of anger can be a powerful anti-aphrodisiac that it can cause him to withhold sex or even feel sexually repulsed. A less conscious factor may be because you are more successful than him.
Fear of sexual dysfunction. If he's had problems with getting or maintaining an erection or with premature ejaculation, he is more likely to lose interest in sex. This avoidance is no surprise since performing in intercourse is seen by many as the only thing that really counts.
Relight his fire
Fortunately, ISD is not the same as impotence. In most cases, the equipment works fine, but the desire just isn't there to fuel it. So even though a man is able to get an erection and have sex, he doesn't want to - or doesn't become very aroused when he does.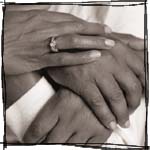 One major way of preventing ISD is to reserve time for non-sexual intimacy with your partner. A good first step is to talk about it. This isn't the time to feel guilty or to place blame, says Dr Manley. Instead, try to understand how your partner is feeling. And don't forget about those feelings outside the bedroom. Nothing extinguishes passion more quickly than pent-up anger and frustration, says Peter A. Wish, Ph.D., a psychologist and co-director of the Sarasota Consulting Group in Sarasota, Florida (Total Health for Men, p.305).
Meanwhile, there are things you can do to rekindle the fire. Remember, once you take charge of the desire discrepancy, it's easier not to let it take charge of you.
Reveal secret fantasies. Sexual response can be triggered by a wide variety of sexual stimuli, including touch, smell, sight, and thought. Fantasies are among the very best ways to get your man's brain tuned to its sex channel and his sexual juices flowing.
Play the tease. Accept the fact that your partner may need extra stimulation. Don't rush him; seduce him instead. According to Wolfe, one of the simplest and best ways for a couple to heighten arousal and increase the intensity of orgasms is to tease each other. Teasing, the slow seductive gathering of pleasure, is an easily accessible "non-prescription" aphrodisiac that will enliven almost any sexual relationship. Learn what he loves and how to hit the right buttons.

Set a theme. In sex, as in life, doing the same old thing day after day can only lead to boredom, and you know what this means under the sheets. Bring novelty into your relationship with a more creative approach to lovemaking. Set a theme of the month if you have to. Play doctor and nurse, cop and robber - whatever turns him on.
Orgy for two. Stay in or book yourself into a hotel. Just make sure that your phones are turned off and you have enough food and drinks to keep you going for several hours, getting out of bed only to go to the toilet. Invest in a bottle of massage oil or several erotic books if you have to. The key is to be as inventive as you wish.

Get physical. A trip to the gym is not an exercise in futility. Experts believe that sex hormones, particularly testosterone, increase within an hour after a workout. And they say that testosterone is the only real aphrodisiac that both sexes need for sexual arousal. So drag you man to the gym if you have to; working out in the gym together may mean a better workout in bed later.
Eat lean and mean. If you are what you eat and you eat a lot of junk food, what does this say about your sex life? Plenty, says Wayne A. Meikle, M.D. professor of medicine in the Division of Endocrinology and Metabolism at the University of Utah in Salt Lake City (Total Health for Men, p.306). A steady diet of fatty foods may curb the production of testosterone. So work your magic in the kitchen and bring back that loving feeling in your man.
Strike while the iron is hot. If you partner wakes up with an erection, make the best of it. Don't always think of heightening your own level of desire.

Consider masturbation. Intercourse doesn't have to end with sex; it's merely one of many forms of sexual expression. "We all have fingers, tongues, toes, skin, ears and lots of erogenous zones. Sexual behaviour is any behaviour that involves intimate physical contact or the sharing of body parts, which arouses or is intended to arouse erotic feelings. It need not involve orgasm or orgasms to be enjoyable," says Wolfe.



References:
Wolfe, Janet, Ph.D., 1992. Creating Renewed Desire in Your Man: What to do When HE has a Headache (First Ed.), New York: Hyperion, p.5-9, 243-247, 263-264
Wertheimer, Neil. 1995. Total Health for Men: How to Prevent and Treat the Health Problems that Trouble Men Most, Emmaus, Pennsylvania: Rodale Press, Inc., p.304-307
Man's Mid-Life Crisis & Men Want it More, www.thriveonline.com
This article is also reprinted in the April issue of Female.
Date reviewed: 28 February 2000