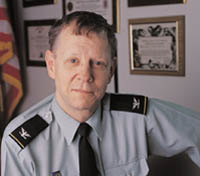 David McLeod, M.D., J.D.
Program Director and Director, Urologic Oncology, Walter Reed Army Medical Center and Dept. of Defense Center for Prostate Disease Research, Washington, D.C./Bethesda, Md.

Cancer control after a radical prostatectomy that removes all of a tumor is far superior to external beam radiation, brachytherapy, or a combination of the two in treating organ-confined disease.

Comparing data from two leading centers, we see that among men with localized disease who underwent surgery at Johns Hopkins, 98% had a PSA of less than 0.2 at seven years, vs. 79% of those treated with brachytherapy at Northwest Hospital in Seattle. At our own Center for Prostate Disease, the five-year disease-free survival rate for prostatectomy patients with organ-confined tumors is 98%.

We are diagnosing prostate cancer at an earlier age and at an earlier stage of disease. The younger a man is at diagnosis, the more risk he has as he ages. Removing the entire tumor raises the chance that the man will remain disease free. Brachytherapy patients still have a prostate, so they are at risk for a longer time.

We've tried brachytherapy before. Interstitial gold seeds didn't work in the 1950s, nor did interstitial iodine in the 1980s. Maybe radioactive palladium seeds with ultrasound placement will work, but so far it hasn't been proven. It's still debatable whether adding interstitial radiation is better than external beam alone.

Most younger men who have nerve-sparing surgery retain adequate erectile function, though they may require sildenafil (Viagra, Pfizer) or injections.

Incontinence affects 5% of men after surgery, but Seattle's brachytherapy group reports the same rate. And 1.5% of radiation patients are affected so badly that it's far more difficult to correct incontinence using artificial sphincters or slings.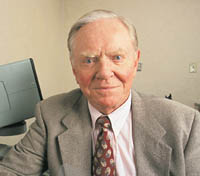 Haakon Ragde, M.D.
Founder and Director, Brachytherapy Program, Northwest Prostate Institute, Northwest Hospital, Seattle

Contrary to public perception, removing the prostate does not equal removing the entire cancer. Brachytherapy is just as effective as radical prostatectomy.

In a study of 215 consecutive patients treated by brachy-therapy between 1987 and 1989 and observed for 10 years, our overall success was 70% disease-free survival. That's the same as the Johns Hopkins team reported for radical prostatectomy patients. And brachytherapy has a lower complication rate and can be done on an outpatient basis.

Since 1985, we have used both seeds alone and in combination with external beam radiation. Before 1990, we didn't fully appreciate the prognostic significance of PSA. Now that we use it for risk assessment, we have been treating low-risk patients with seeds alone and high-risk ones with seeds and external radiation.

We studied 830 brachytherapy patients who had a minimum follow-up of five years and then projected the PSA results to 10 years using the Kaplan-Meier equation. The three-, five-, and 10-year disease-free survival in 573 patients treated with seeds alone was 89%, 85.3%, and 83.1%, respectively. The three-, five-, and 10-year disease-free survival in 257 patients treated with combination therapy was 85.4%, 81.5%, and 79.4%.

Both observed and actuarialized follow-up brachytherapy results are superior to those for published external beam radiation and are comparable to published radical prostatectomy outcome studies. And the very modest side effects and low complication rate make the procedure attractive to older patients unable to tolerate aggressive surgery and to younger men who want to remain continent and potent.