A major 20-year study that has found women using estrogen-only Hormone Replacement Therapy (HRT) are at increased risk of ovarian cancer has important implications for Australian women, according to CEO of The Cancer Council NSW, Dr Andrew Penman.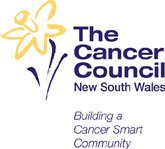 "The study found the risk of ovarian cancer kept increasing the longer that women used the estrogen-only therapy," Dr Penman said.
"Previous studies into the link between estrogen-only HRT and ovarian cancer have been inconsistent, however this new study is very large, rigorous and accords with the results of other recent high quality research.
"Women should carefully consider their long-term use of estrogen-only HRT, and discuss their treatment with their doctor. While this study identifies the risks of estrogen-only therapy, more research is needed to determine the balance between the risks and the benefits of this treatment," he said.
Click here for more information